Owner Spotlight – The People Behind The Business
While 2020 has been a year like no other, it has also been full of change when it comes to Jon Penner and his team at Universal Doors.
In early 2021, they moved their operations to a brand new location (previously the location of the Coop Feed Building), in Brandon's north end. The new location, with just over 10,000 square feet, means they have been able to expand their showroom and offices and to add some additional comforts to the buying experience.
On top of the move, Jon and team have also been working on expanding their use of technology related to residential and commercial doors and accessories. Now you will be able to see your doors virtually on the screen before you buy them, allowing you to get a picture of your new home or business, at the time you are selecting them, rather than when they are already on the building.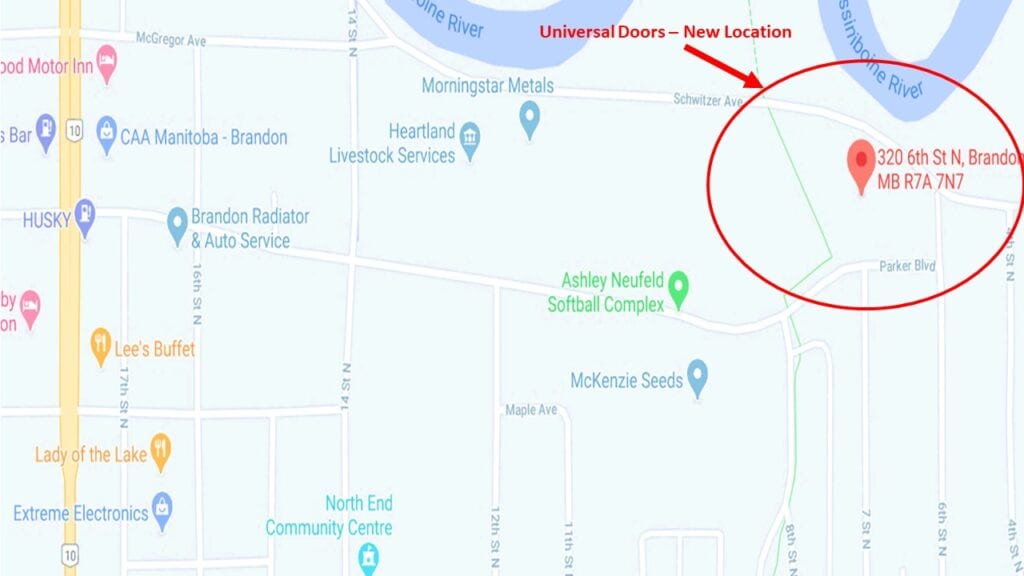 Jon also is excited to expand his business into a new venture related to truck accessories. He has always been passionate about these and has curated an impressive line of suppliers, with a wide range of products geared at all types of users. Whether you are a construction person looking to safely store your equipment or a regular truck owner looking to customize your truck, you will want to check out Universal's new product lines.
While there has been a lot of change over the past six months, the team at Universal Doors is committed to continuing to provide the same top notch customer service, that has allowed them to build their business over the past thirty five years to be Westman's #1 supplier of overhead doors.
There showroom opening is planned for April 6th, so be sure to drop by to see the new location.
Check them out:
On their website at Universal Doors
Or follow them on their Facebook Page