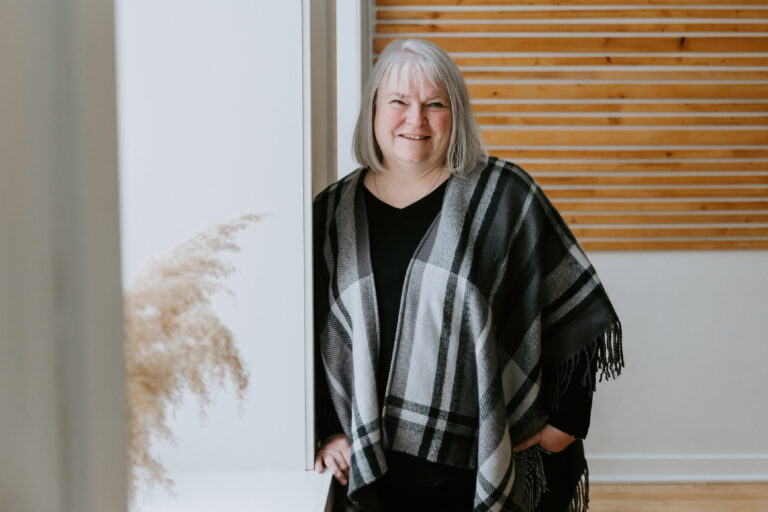 A Little More About Cathy
Cathy grew up in Brandon and once out of high school, moved to Winnipeg to go to Red River Community College where she received her diploma in the discipline of Civil Engineering Technology (CET).
Out of college, she began her career with the Boeing Company in Winnipeg in their Maintenance and Facilities Department. Over the next eleven years , she was promoted from Shop Floor Manager, to Senior Manufacturing Manager, to Director of Manufacturing and finally became the Director of Human Resources and
Safety, Health and Environmental Affairs (SHEA). During her time with Boeing, she pursued her education and received both a Certificate in Management (CIM) and a Masters of Business Administration (MBA).
While she enjoyed the work she did in Human Resources and living in Winnipeg, when she was head hunted to a Plant Manager role back in her home town, she jumped at the chance. She joined Inventronics, a manufacturer of metal cabinets for the telecommunication industry as the Plant Manager of the Brandon Plant. Within the next year she was promoted to Director of Manufacturing and assumed responsibility for both the Brandon Plant and a second one in Sherwood Park, Alberta. Over the next two years, the plants were amalgamated back to Brandon, requiring the shutting of the one plant and the retooling and upskilling of the second one.
After the three years with Inventronics, Cathy was once again approached to take on the role of General Manager of Operational Services with the City of Brandon. While municipal government was a step away from manufacturing, this role allowed her to build on the strengths she had related to operations and human resources, in an entirely different way. During her time with the City she spearheaded the development of a number of long term strategic plans and worked diligently to move a number of environmental initiatives ahead.
While with the City, during a Sunday morning conversation, her and Jeff decided to launch Siere. Over the past fifteen years, the company has morphed from  a consultancy practice, to leadership coaching and finally to what it is is today, a business advisory firm. Over the past fifteen years Cathy obtained her Master Trainer Certification in Neurolinguistic Programming and Hypnosis, she has co-written two books and took on the role of President of the Brandon Chamber of Commerce and a Board Member position with the Manitoba Chamber of Commerce. For a number of years, she was also a sessional instructor with Brandon University and taught courses in Marketing, Human Resources and Negotiations.
Cathy really enjoys business strategy and financial modeling related to business development and growth. She works with a wide variety of businesses, including professional services, agriculture services and other specialty businesses. As a skilled facilitator, she has led a variety of  groups through community meetings, strategic planning sessions and other feedback type sessions. The company's clients often called upon for advice as it relates to both human resources and marketing, especially in today's tight labour market.
In the winter, Cathy likes to spend her time reading a good book, or doing a puzzle. In the summer it is all about camping. Every weekend, she is off on a new adventure, checking out the various campgrounds around Manitoba and eastern Saskatchewan.