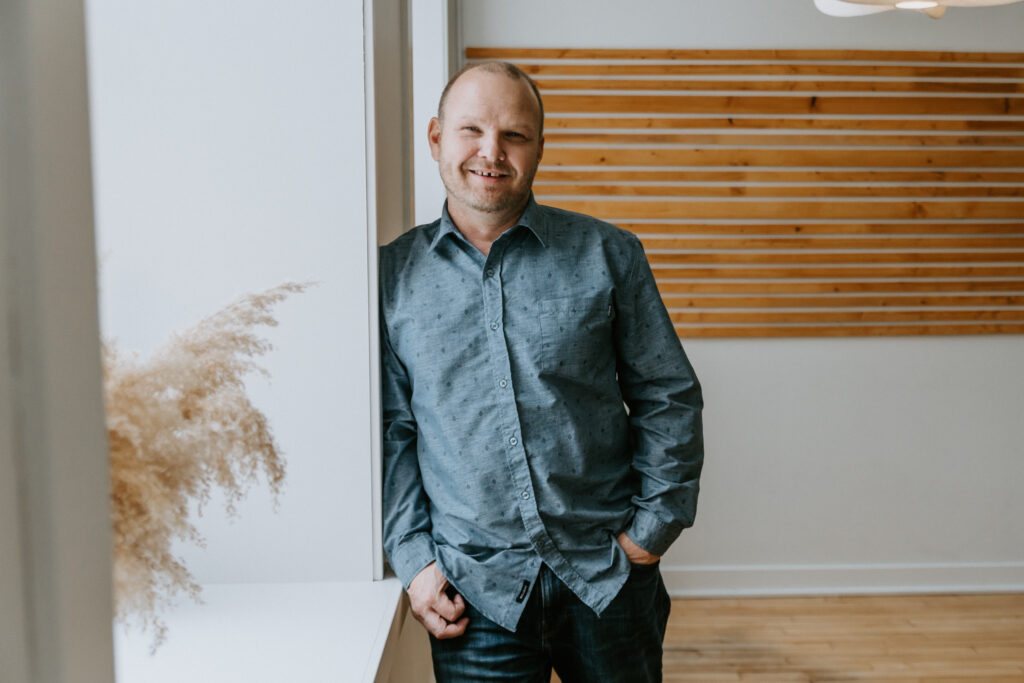 Jeff grew up in Brandon and out of school, worked for the City of Brandon in the Sanitation Department. Having a young family, it was unimaginable that he would be able to return to school, but imagine he did. 
He and his family took the leap and moved to Calgary so he could go back to school and obtain a diploma in Chemical Engineering Technology (CET) from Southern Alberta Institute of Technology (SAIT).
While Calgary was exciting, the draw of Brandon being home, brought them back where looking for his first job as a technologist, he joined All-Fab Building Components in Sales and Design Department.
After a couple of years with All-Fab, he accepted a job at Behlen Industries as a Detailer and after a short time, then with Inventronics in their Engineering Department. While with the company he obtained his certification in Lean Manufacturing and was promoted to Manufacturing Manager, playing a key role in upskilling the plant to be able to take on new product lines associated with both General Electric and Alpha.
After three years with Inventronics, Jeff returned to the City of Brandon as the Director of Transportation and Sanitation. In this role, he led the conversion of the sanitation collection system to a single family bin system, implemented life cycle costing for capital equipment, secured an ELS landing system for the airport through the federal government and revamped the Handi-Transit system with the forming of a Handi-Transit User Committee.
While with the City, during a Sunday morning conversation, he and Cathy decided to launch Siere. Over the past fifteen years, the company has morphed from a consultancy practice, to leadership coaching into what it is is today, a business advisory firm. Over the past fifteen years Jeff obtained his Master Trainer Certification in Neurolinguistic Programming and Hypnosis, he has co-written two books and has been a Board Member of the Construction Association of Rural Manitoba (CARM).
Jeff really enjoys working with his clients to help them build revenue in their business. He specializes in the areas of pricing, including quoting and bidding, and in the area of effective project management. He has worked with numerous construction and heavy equipment companies, to help these business owners find the efficiencies in their pricing and operational practices allowing them to win and be more effective in the work their do.
Jeff and his wife Kim, have five children and enjoy time at their cabin. He also enjoys getting outdoors and is passionate about both hunting and fishing. If you don't see Jeff in the office, there is a pretty good chance you might find him in a tree stand.