Our mission is to help you get the most out of the business you have created, and imagine it differently.
A little about us…we started our company, over fifteen years ago, on one core belief…when our clients succeed, then so do we!
We know, first hand, that creating a business is one thing, but it is an entirely different thing to have one that works for you; a business generating the cash to live your dreams; a business giving you the freedom to spend time with family and doing the things you love; a business that demonstrates your success.
There is no get rich quick…it takes hard work, but we believe there is an easier way!
It is simple to get caught thinking you have to do it alone and sure, that is one way. What we offer is something different. We know when you use the collective thinking of many, magic happens. We have worked with over a hundred different business owners in their businesses and bring with that, different ideas, perspectives, solutions and knowledge combined to propel people and businesses.
We believe business owners shouldn't just have all the hard work…they deserve to have the freedom they dreamt of, when they started their business!
Jeff and Cathy
Founders – Siere
Jeff and Cathy have authored two books related to business. They love sharing their ideas and thoughts about how you could build your business.
It Is What Is Is, Or Is It…All About Business is about the cycles of business and how if owners want to remain relevant, they need to understand how their beliefs impact the growth and success of their company.
You Couldn't Have Told Me Before I Started My Business is a light read about some of the advice Jeff and Cathy wish someone had told them before they started their business.
Both books are available through Amazon…just click on their titles.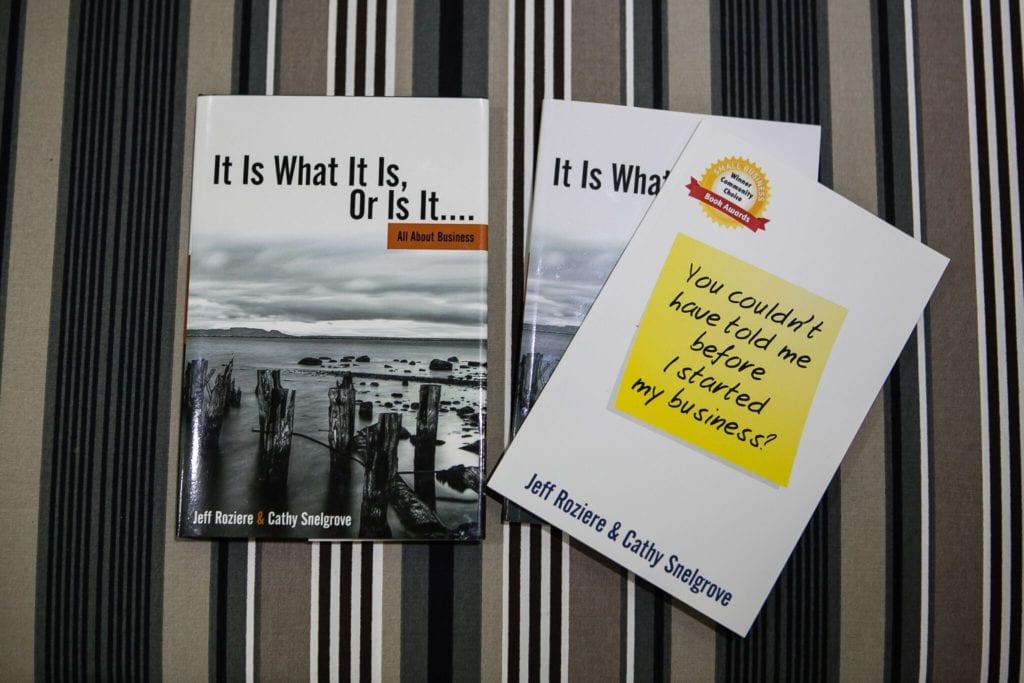 Book a meeting and you will be one step closer to making your dream a reality