Owner Spotlight – The People Behind The Business
Meet Lucas Johnston, owner of Clean Under Pressure!
Lucas and his crew specialize in all kinds of pressure cleaning services. They do both commercial and residential applications. Everything from windows, driveways, stucco, garbage bins, fences, building exteriors, tractors, parking lots and so much more.
Aside from pressure washing, you could say their second specialty is parking lots. In addition to cleaning there also, they do cracking filling, painting and other parking lot services.
Lucas, although still very young, has years of experience when it comes to meeting customer needs. He started out as a young teenager, doing odd jobs to help support his family and knew from a young age how important it was in business, to ensure you did a job that exceeded expectations. He has built this company on this core value and is proud of the impact he has been able to make.
"Seeing a smile on their faces…tells you, that you have done a good job."

Lucas Johnston
Lucas never stands still for too long and is continually looking for products and services to meet more of his customer's needs. Recently he added a new rust removal service that removes not only rust but other stains from concrete.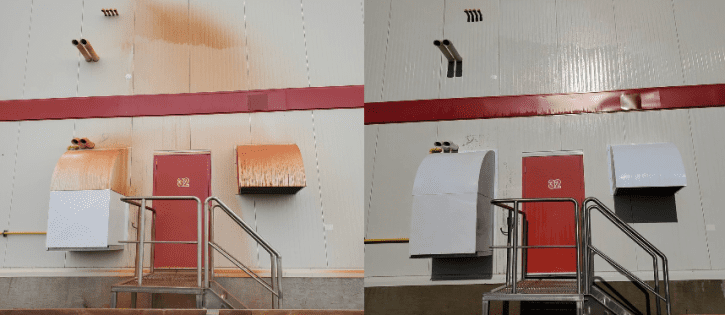 Their eco-friendly products, affordable pricing and quality guarantee are the cornerstone of the business. If you are looking for any sort of cleaning, you might want to give Lucas a call.
---
Check them out:
On their website at Clean Under Pressure
Or follow them on their Facebook Page
---
If you are looking at growing your business, book a free meeting and learn more about how we can help you.