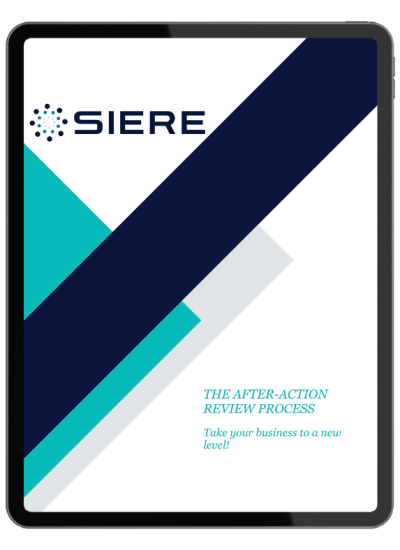 The After Action Review Process
Regular use of an After-Action Review will take your business to a whole new level.
Download a copy of our After-Action Review Process.
Frequently Asked Questions
Most frequent questions and answers
What is an After-Action Review?
An After-Action Review (AAR) is a simple yet powerful tool for organizations to debrief, identify and learn from both successes and failures. An AAR creates an opportunity to focus on team performance, highlighting areas of strength or concern in both your projects and in your team. An AAR is done by answering five basic questions about a project.

Why should you use an after After-Action Review?
Organizations that build a culture of assessment and improvement in their everyday work have higher employee engagement, are more adaptive to change and overall more success in achieving their goals. AAR's used regularly to assess successful projects, unsuccessful projects and events will strength teams and improve overall performance. 
Who should take part in the After-Action Review?
To get the best result from an AAR participation from everyone involved in the project is key. Leaders must create a space of transparency, openness, and trust where everyone feels comfortable to share honest feedback about the project including their own performance. It is best to have a designated 'facilitator' to run your After-Action Review meeting that is not the owner/boss/manager of the project.
How to do an After-Action Review?
Going through the steps of an AAR is relatively easy, simply download our guide The After-Action Review Process. The tricky part is engraining this process into the structure of your business. Regular use of the After-Action Review is what will take your business to a new level.
When is the best time to do an After-Action Review?
The best time to conduct an After-Action Review is immediately following a project completion. This is when the project is still fresh in everyone's mind. Schedule the time and make it happen.
Get it today, so you don't miss out!


Feedback from our Clients after using an After-Action Review
"
Our team worked with Cathy to review our client packages and
the quoting process we used. We had a lot of internal discussions about how we could make this area of the business better but felt like we were constantly spinning our wheels.
Going through the AAR process with Cathy facilitating quickly uncovered gaps and areas that were being missed. The changes made because of this have saved us SO MUCH time and money. A process that used to take me hours now takes me minutes."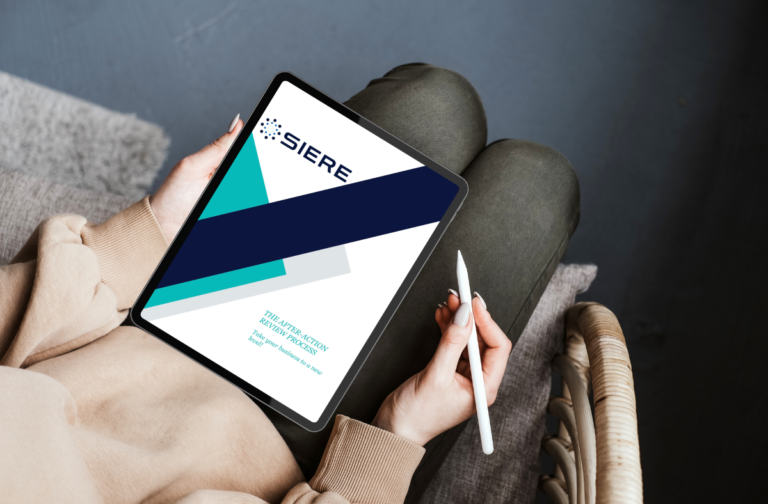 "In the retail industry there are a few major shopping days in the years, one in particular that is seen by many as being the BIGGEST SALE shopping day, Black Friday!
Working with Jeff through an After-Action Review on our previous Black Friday campaign, we discovered we were missing out on major opportunities for the business.
This year we were able to implement those changes, spread our message further and create awareness (and sales) of our online and in-store shopping options. This year had an increase of over 200% on our e-commerce site which happened because of the changes we made coming out of the After-Action Review."
Download a copy of our After-Action Review Process.